Meet New Friends
While you enjoy Vallarta's nightlife.
WE HAVE BEEN BUSY MAKING OUR TOUR BETTER AND SAFER FOR YOUR ENJOYMENT!
Now more than ever there will be more reasons to join the best Puerto Vallarta Gay Bar Tour!
Our popular Restaurant Dinner Tour Option now meets at 8:00 pm at Studs Bear Bar located at #283 Basilio Badillo Street 2nd floor Google map location here. This new location includes a new delicious custom dinner menu delivered from Therapy Bar, our own private VIP dining space and service for our fun and games hour, 2 drinks and visits 4 fun bars after.
What are the tour Options?  #1- Choose With or Without a delicious 3 course Gourmet Meal and 2 Drinks. The Dinner option is our most popular option and includes our famous fun and games hour with Andrew Christian giveaways, a delicious 3 course meal and 2 drinks at one of Puerto Vallarta's most popular restaurants and visits 4 bars after dinner with 1 drink at each bar. Our tour only visits 4 of the most popular gay bars in Puerto Vallarta with 1 drink at each bar!
#2 Choose Your Drink Package: Top Shelf Brands, National or Well Drinks, or Light Drinkers Package (Beers, Waters, Juices or Soft Drinks)
#3 Choose Your Date!
Here is our Delicious 3 course Dinner Menu
Celebrate Your Special Events and Party with New Friends on Puerto Vallarta Gay Bar Hopping Tour, the #1 Puerto Vallarta Gay Nightlife Tour. Discover more about the gay bars and gay clubs in Puerto Vallarta than you would on your own. Puerto Vallarta bars are packed so why stand in line and wait for your drinks, the bill or change? We offer VIP service so you can relax and make the most of your vacation time.  What about a fun bachelor or birthday party or a cabaret dinner show? We make gay Puerto Vallarta events more fun than if you were going out alone!
Discover for yourself why PV Gay Bar Crawl is rated #1 by Trip advisor as one of the best things to do in Puerto Vallarta. Here is why since 2011 on PV Gay Bar Hopping Tour there is 
The Best Option to Celebrate Special Events and Meet New Friends!

No Waiting on Drinks, the Bill, or Change. 

No Lines and VIP seating where available.

You spend all your time having fun!

So Many Repeat Visitors who have already been to Puerto Vallarta!
The gay scene in Puerto Vallarta changes daily. We know where and when to go! Our tours get rave reviews from guys of all ages whether they are travelling alone for the first time, with their partner/spouse, or in a group. We celebrate birthdays, anniversaries, pending marriages and yes, even divorces in VIP style. Nothing says fun and value more than our repeat guests who know Puerto Vallarta well but choose to play with us every time they visit. Join the Party on your next trip!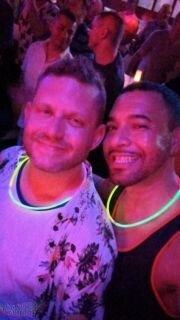 DOC C.
Sept 4 2022
We had an amazing time. Max is a great host! We enjoyed all the bars we visited. The food at Therapy was top notch! I will definitely recommend this tour to others!
AWESOME Fun!… THANK YOU GUYS SO MUCH for the Fun, Laughs, & Balloons.. Great way to celebrate a birthday and bring in the new year with new friends.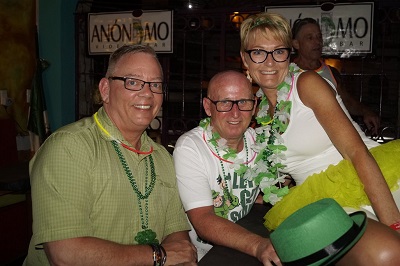 G. Cook
March 17 2018
We had a blast! We weren't a large group but we had heart! The guys were great and we had a lot of fun! Take care and see you next year.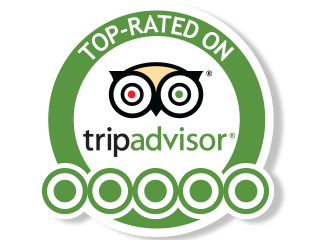 #7 of 100 Nightlife in Puerto Vallarta Nightlife, Tours, Bar, Club & Pub Tours
serguy12
April 2022
We had a great experience bar hopping with Gay Vallarta. Both Tim (who met us for just the beginning of the tour) and MJ who was our main guide for the night, were very considerate and engaging. There were just the two of us, and as we were having dinner at a restaurant before heading to the bars, they made sure we discuss the bar options for the night. They really tried to make sure we get to experience what we were mostly interested in when it comes to local gay bar scene. I personally really enjoyed the life Reggie music at La Catrina. I'd definitely recommend doing this tour. Especially if you're visiting PV for the first time.
Michael T
July 2021
My husband and I had an amazing time on this tour! I booked it for his 40th birthday as a surprise. Tim and Max were the best hosts. They are very knowledgeable about the PV bar scene and were tons of fun. They even planned a surprise birthday game for my husband! The group we were with were also fun people. In fact, we went out to the bars a few nights in a row after the tour, but we had more fun with tour than when we went on our own! Definitely book this tour, you will have a blast.
Charlie77008
May 2021
SO MUCH FUN!!!! Review of Cabaret Show and Dinner with Gay Bar Tour Reviewed May 21, 2021 This tour was a lot of fun and a great way to sample some of the local gay bar scenes in PV. We started with a great dinner (one of our favorites of the week) and then went to a number of bars. Each bar was a different flavor and scene and really enjoyable. One bar even had jazz music which was actually very good. Our last bar was a dance club which was a great way to end the night. MJ couldn't have been a better host and guide and really took care in making it a great evening as well as fun. Highly recommend and it would definitely be great to do at the start of your stay there to get acclimated.
Check out our photos and see the fun!
A great fun start to #bearweek2023 with a Bear Bar Tour! Delicious dinner meeting at #studsbearbar then La Margarita, Wet Dreams and La Noche!
Read More »